I'm Tito, an Enterprise/Systems Architect living and working in New York, and this is my space on the interwebs. I have 13 years of IT experience with 9 years as Linux System administrator, more than 10 years as a Windows Server administrator and more than 6 years experience in VMware
Specialties:-
Automation & Devops Services , Datacenter Modernization , Hybrid Infrastructure , Big Data, Virtualization, Containerization , Serverless computing, Business Continuity, Disaster Recovery , Webscale Infrastructure, Continuous Delivery & Security Compliance
Featured Projects

What I Do
1

Hybrid Cloud Computing

Analyze, Architect and Develop new deployments, mechanisms and procedures for the cloud, virtual hardware and high-availability enterprise environments.
2

Enterprise Architecture

Architecting, Designing and Deploying virtualized infrastructure in Datacenters.
3

Systems Administration

Deploying/Supporting high availability enterprise systems and large scale web deployments.
Quick Contact
Employment
Sep 2017 -
Present
Technical Account Manager Amazon Web Services
● Engage with Director and C-Level executives to understand business needs. ● Assist in Design/Architecture of AWS and hybrid cloud solutions. ● Help Enterprises define IT and business processes that work well with cloud deployments. ● Work hands-on with customer engineering teams to develop, migrate, and debug application issues. ● Troubleshoot technical issues and drive issue escalation with AWS Service teams. ● Complete analysis and present periodic reviews of operational performance to customer leadership. ● Champion and advocate for customer requirements within AWS (be their voice).
Mar 2013 -
Sep 2017
Cloud Architect Home Box Office, Inc.
● Architect and build fully automated, highly scalable, geographically distributed next generation hbo.com and hbogo.com website. ● Guided the team in migrating from shell scripts and manual work to an implementation of an Ansible/Jenkins/Packer/Terraform stack which resulted in Continuous Delivery as well as significant reductions in deployment failures and improvements in deployment speed. ● Coordinated with Stakeholders, Engineering, QA and outside vendors to manage and deliver Web Applications and Micro services. ● Responsible for the development and maintenance of processes and associated scripts/tools for automated build, testing and deployment of the products to various developments. ● Analyze, architect and develop high-traffic Web Services, including high-availability, capacity analysis, service configuration, monitoring and troubleshooting. ● Design and implemented CI-CD process and shifted the team to a philosophy of Infrastructure-as-Code.
Apr 2008 –
Mar 2013
Sr. Systems Engineer AxisPoint, Inc.
● Analyze, architect and develop new deployments, mechanisms and procedures for the cloud, virtual hardware and high-availability enterprise environments. ● Performs end-to-end administration of virtual Amazon infrastructure, focusing on Linux based systems. ● Installation, configuration and administration of high-volume websites with High Availability, LoadBalancing and Fail-over.
Mar 2007 -
Apr 2008
Sr. Systems Administrator Western Union
● Architecting, designing and deploying virtualized infrastructure in VMware environment. ● Deploying to high availability enterprise systems and large scale web deployments including to the cloud. ● Implementation, configuration and management of SQL Server and MySQL in a replicated/clustered environment. ● Install, configure and administer Application servers like IBM Websphere, JBoss in clustered and nonclustered environments. ● Installing and Configuring EMC Captiva Input Accel and Captiva Modules: MDW, Image Compression, Image Enhancement, Email Importer for document information processing and data capture from paper and electronic documents.
Feb 2005 –
Dec 2006
Sr. Systems Administrator Sutherland Global Services
● Architected/Designed VMWare hardware according to the client requirement. ● Setup VM environment for DEV/QA/UAT/Prod Environments. ● Designed and Configured Disaster Recovery in Production ( Failover/ Failback).
Jun 2004 -
Jan 2005
Systems Administrator Karrox Technologies
● Responsible for setting up Linux server with disk quotas for users, configuration of mail server,apache web server. ● Responsible for taking Backups using UFS dump, FSSNAP, TAR, CPIO and restoration.
My Skills
Hybrid Cloud Computing 95%

Vmware 95%

Linux System Administration 95%

Windows System Administration 85%

Database Administrator 80%

SAN Administrator 60%
My Awards
Ranked #3 in Technical Solutions for Hewlett-Packard for the month of July05
Ranked #2 Agent in HP for the month of July05 in Hewlett-Packard
Ranked #2 Support Tech for the month of Aug05 in Hewlett-Packard
Ranked #3 Best Performing Agent in Hewlett-Packard for the month of Oct 05
Ranked #1 Best Performing Agent in Hewlett-Packard for the month of May 06
Ranked #1 Best Performing Agent in Hewlett-Packard for the month of June 06
Ranked #1 Exclusive Performance in Hewlett-Packard Technical Support for AMJ Quarter' 06
Volunteer Experience
Jan 2011 –
Present
Web ArchitectSt Baselios Orthodox Church
Education / Certifications
2018
AWS Certified Amazon Web Services
Solutions Architect – Associate Solutions Architect – Professional
2018
AWS Certified Amazon Web Services
Developer – Associate DevOps Engineer – Professional SysOps Administrator – Associate
2018
AWS Certified Amazon Web Services
Cloud Practitioner Security – Specialty
2012
VMware Certified ProfessionalVMWare
VCP Version 5 -License 65117 VCP Version 4 -License 65117
2012
DCUCICisco
Cisco Unified Computing Technology Support Specialist - License CSC010832314
2012
MCSA Microsoft
Microsoft Certified Solutions Associate License 7227431
2010
MCITPMicrosoft
Enterprise Administrator Server 2008 License 7227431
2010
MCTSMicrosoft
Microsoft Certified Technology Specialist - License 7227431
2009
DBAMicrosoft
Database Administrator SQL Server 2008 License 7227431
2004
BTechEngineering
Bachelors of Engineering in Information Technology
2004
RHCERedHat
RedHat Certified Engineer License 803004910711505
2004
CCNACisco
Cisco Certified Network Associate License CSC010832314
Clients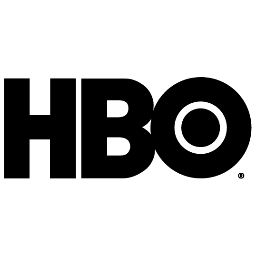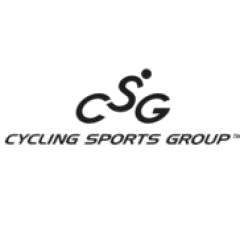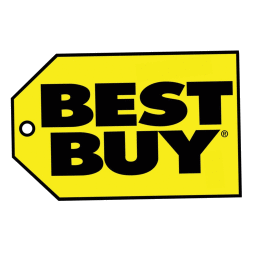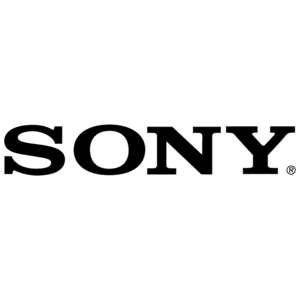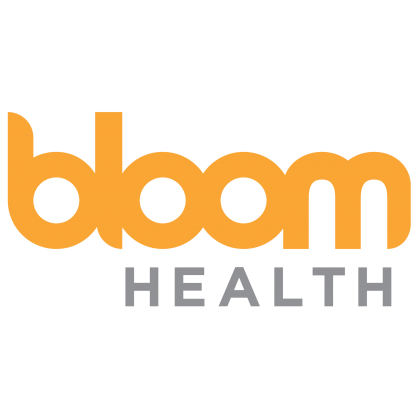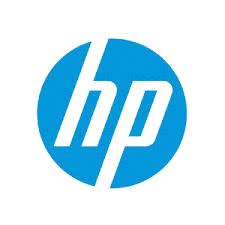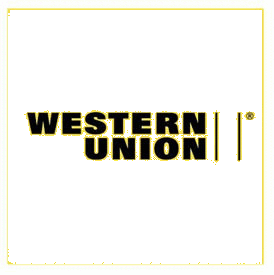 • Extensive knowledge and experience of evolved technologies and architectures, including enterprise architecture strategies and implementation, architecture and deployment best practices, architecture and component performance testing, hosting strategies and infrastructure architectures • Specialist in cloud computing environment for requirement, analysis, architecture and solutions. • Extensive experience in systems automation and configuration management. (Opscode Chef, Rightscale) • Ensure system, network and database infrastructure meet agreed SLA requirements via complete monitoring, reviewing and proactively taking measures to improve system stability, availability and performances requirements. • Define and develop projects designed to increase the efficiency and reliability of the hosted infrastructure. • Expertise with vSphere systems administration and support including VMotion, HA, DRS, VDS, Affinity rules, VCenter, storage migrations and P2V migrations • Expertise in architecting, designing and deploying virtualized infrastructure in VMware environment. • An In-depth knowledge of high-availability Web architecture and technology, including load-balancing methods, content distribution, scalability • Experience running high-traffic Web Services, including capacity analysis, service configuration, monitoring and troubleshooting. • Experience deploying to high availability enterprise systems and large scale web deployments including to the cloud • Strong experience with Unix/Linux/Windows, and open source technologies and platforms • Implement and support the server infrastructure for large scale web applications and social networking sites • Experience in design, implementation & troubleshooting of heterogeneous LANs, WANs. Prepared detail case study with network diagram for network enhancement. Prepared documents for all new configurations and installations • Setting up Infrastructure for Dev/QA/UAT/Prod Environments • Excellent knowledge in System tuning, including kernel compilation and tuning system parameters for optimal performance and security. • Good understanding of related storage technologies e.g. SAN, NAS using block storage, NFS and ISCSI. • Experience in Planning & defining backup strategy, Disaster Recovery and Disaster Contingency Plans, Performance Tuning • Expert administration skills in implementation, configuration and management of SQL Server 2000/2005/2008 and MySQL in a replicated/clustered environment • Experience using source code repositories such as Subversion, CVS • Experience with application, system and network monitoring technologies such as Nagios, Zenoss, Nimsoft, GroundWork, Hyperic, Icinga • Excellent knowledge in finance and manufacturing industry applications. • Excellent communication skills, management and leadership qualities.
Skills
Operating systems: -
Centos 5/6, SLES 9/10, RHL 6.0/7.0/7.2/8/9, ESX 2.5/3.0/3.5/4/5, Fedora, RHEL 3.0/4.0/5.0/6.0 , Ubuntu, Sun Solaris 8, FreeBSD, Windows 2000 , Windows 2003, Windows 2008,Windows NT, Windows XP, 98, 95.
RDBMS/ Databases: -
MS SQL Server 2000/2005/2008, MySQL, Oracle 9i/8i/7.x
Web/Application Servers: -
Apache 2.x, Tomcat, Websphere 5.0/5.1.x/6.0, JBoss 4.0.x, ActiveMQ, IIS, Nginix, Apache, Varnish, HAProxy
Scripting Languages: -
Bash, PHP, Shell
Protocols: -
TCP/IP, NIS, NFS, DNS, HTTP, HTTPS, SNMP, IPX/SPX, PPP, IPSec, ISDN, ATM, Frame Relay.
Cloud Computing:-
Amazon EC2 , Rackspace Cloud, Redhat Openshift, Cloud Stack ,Opscode Chef , Rightscale, ScaleXtreme
Tools/Softwares: -
CVS, SVN, Samba, NIS, NFS, Squid, IPtables, Veritas Backup, NetBackup, Sendmail, Qmail, Postfix, EMC Replistor, EMC Captiva, EMC Application Xtender, RightFax Server, Solr, Drupal, WordPress, Magento, EC2, EBS, S3, VPC, CloudFront, ElastiCache, ELB, RDS, OpenVPN, OpenSwan, Rightscale, Nagios, Zenoss, Nimsoft, GroundWork, Hyperic, Cacti, RightScale, Hudson, Memcache, APC, PHP, MSMQ, ESB, ActiveMQ, OpenLDAP, Memcache, Splunk, ElasticSearch , Papertrail , Datadoghq, Icinga
HBO
Jim Marsh Vice President, Digital Marketing & Head of Social Media
"Tito supported many of my digital marketing projects at HBO and was always a thoughtful, capable colleague. He was ready to roll up his sleeves when necessary and dedicated to ensuring success however possible."
HBO
Sohyung Kang Director of digital production
"Tito is the definition of a truly solutions-oriented engineer. I've worked with him on many digital projects and he is always able to find the most efficient way to execute them. When he has solutions he is able to explain them effortlessly to stakeholders who may not have as much technical expertise. During stressful moments, I am always amazed by Tito's ability to stay calm and quickly do what is necessary to achieve the product goals."
HBO
Eric Hecht Technical Program Manager
"Tito is a total rock star on all fronts and most especially on AWS. Always eager to help solve a problem and usually able to give the exact response on the spot, Tito was a reliable and knowledgeable member of the team. It is great to have a guy like him that you know you can make the request and get the result without worrying at all about quality of speed - he provided both!"
HBO
Randy NeuringerManaging Partner at The Randy Neuringer Co
"I am a recruiter and placed Tito in HBO as a sr site reliability engineer. His management has felt that he has been an incredible contributor over the 4 years that he worked for HBO. He has worked on a variety of projects and has been indispensable. He is professional, courteous and a creative engineer. He has leadership skills and is a talented devops site reliability engineer , able to adapt to new technologies and create scalable, reliable, automated soltuions. We all will miss him and wish him the best and would welcome the opportunity to work with him again."
CSG
David KerstingDirector
"Tito is an expert in Amazon Web Service hosting. His expertise helped us configure and maintain our environment. We now have a best-in-class AWS environment that's scalable and redundant as a result of Tito's command of the infrastructure and application management. You can always count on Tito to be available for you anytime day or night when problems arise. He's often already working on the problem by the time you hear of it. His dedication to the environment, the applications and client service is incredibly admirable and is a huge asset that isn't always the norm. For me, Tito has set the new standard of what a System Admin could and should be. I'd work with him again in a heartbeat."
AxisPoint
Jason ZeckowskiProject Manager
"Tito is a extraordinarily reliable team player who brings senior level experience to any project. Our team was always able to rely on Tito to make any server efforts as stress free as possible, and in any emergency Tito was always the first one the call and able to save the day with high level clientele projects. I highly recommend him as an asset to and IT team."
AxisPoint
Craig HillConfiguration Manager
"Tito is a skilled,reliable engineer who goes above and beyond the call of duty to complete tasks and meet client needs."
Optaros
Adrian HartlineSenior Developer
"It was a true pleasure to work with Tito. He is extremely competent, always very quick to respond and help fix any issues I'd encounterd, and very clearly willing to put in the extra effort to make sure everything was working perfectly. I would always be happy to have Tito on my team."
AxisPoint
Nicholas HepnerSenior Drupal Developer
"Working with Tito was an extreme pleasure. As an application developer, I relied heavily on Tito for execution of our deployment workflow, managing and deploying servers to support our application, and providing recommendations for supporting our technology stack, to which extent he performed excellently and in an extremely timely manner. I would be happy to recommend Tito for any position related to server administration or enterprise support, and am only disappointed that I do not have him on my team in my current position. Hopefully, I have the opportunity to work with him again some day."
AxisPoint
David ThompsonSenior Manager
"Tito is a great team player. He constantly excelled in his role and went outside his responsibilities to provide great value to many other areas. Being directed to resolve complex issues Tito always succeed. I enjoyed working with, learning from and together with Tito. I would recommend Tito to the fullest he is a great technologist who has a passion for the business."
CSG
Scott FortierSoftware Engineer
"I have had the opportunity and pleasure to work with Tito for the past year. Tito helped construct and support our company's AWS and RightScale cloud presence from the beginning. His passion for the technology is apparent and his knowledge of cloud services, OS configurations, networking, monitoring, and overall technical skills are outstanding. On countless times he worked with us to continually improve our environment and reduce our overall cost. Tito made himself available to help us day or night whenever we had a problem, and would work diligently until it was resolved. He never shunned any project or task and continued to work with us on our data migration project on his last day at AxisPoint. Tito is an asset to anyone who he works with and will be missed."
Contextual
Ken WasetisPrincipal and Solution Architect
"Tito and I worked together on some large government projects, wherein Tito and his company Axispoint (our partner) were providing cloud-based hosting/administration for the Plone CMS web apps/sites we were helping build for clients.Tito was always quick to respond, had a thorough understanding of setting up automated server initialization scripts, building packages from source code files, determining compatible versions of system packages, etc. When I needed to have someone 'just get it done', he's been great! Needs very little direction and knows how to see a task through on his own, test it, notify it's complete. A very efficient and easy to work with technologist!"
AxisPoint
Dan MillerProgram Manager
"Tito is one of the most capable system administrator's that I have had the please of working with. He is incredibly skilled in his field, is extremely thorough and detail orientated, is always willing to work late hours if needed, and always has a positive attitude. Tito would be an asset to any team and company."